Uber Scuuter Inner Tube
Regular price
Sale price
$20.00
Unit price
per
A flat tire renders even the toughest of vehicles useless. They need to be in good condition and full of air when you depend on wheels to move.
The Uber Scuuter uses military-grade tires to ensure you can traverse even the harshest of terrain. Sometimes though, the terrain gets the better of you and your electric scooter's tires. Now you have a popped tire and are going nowhere.
The Uber Scuuter tires were designed to have an inner tube and outer rubber liner for increased durability. These inner tire tubes require 40 psi for the perfect fit for your tires. This inner tube fits tires that are 12.5 inches by 2.25 inches. There is also a bent valve for easy operation.
With a max load of 264 pounds, you can rest assured your scooter's inner tube is up-to-par with whatever you throw at it. Get rolling on your folding scooter by replacing your tires with new inner tire tubes.
Features:
-40 PSI (280 Kpa / 2.8 BAR)
-Fits 12.5" x 2.25" (57 - 203) size tire
-Fitted with Bent Valve for easy
View full details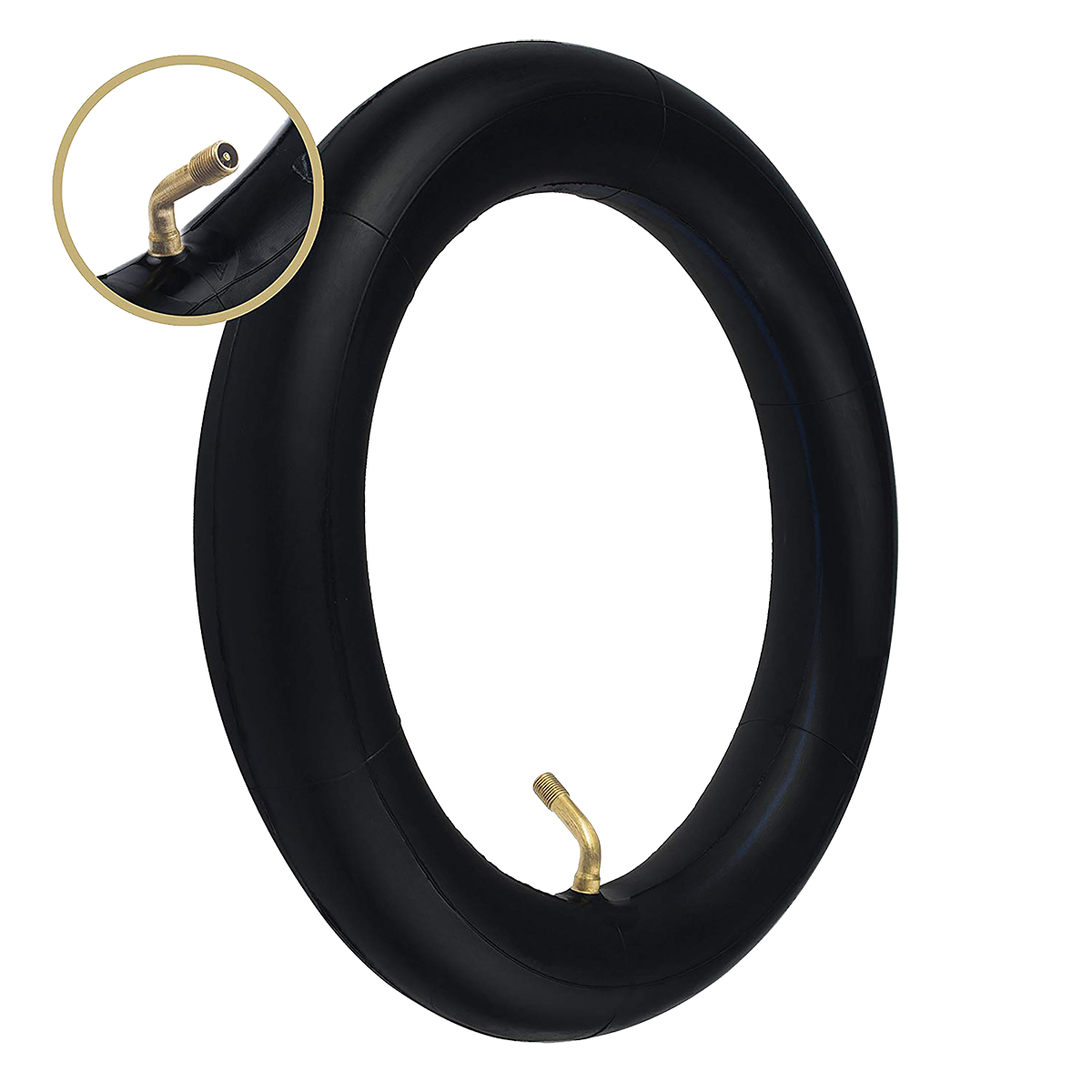 FAQ
Do you offer free shipping?
We offer free standard shipping for all continental U.S. Orders.
What is your return policy?
Your order will ship out of our warehouse within 1-2 business days.
What is your warranty?
We hold a one year warranty on all scooters and will replace parts as needed.
View all FAQ

Introducing Uber Scuuter Plus
The first of its kind: seated, electric, foldable scuuter that is powerful with long range in mind.