Uber Scuuter Handle Lock Set
Regular price
Sale price
$25.00
Unit price
per
It's not hard to replace the handle locks on your Uber Scuuter. All you need to do is choose whether you want black or silver. Plus, you'll be off and rolling again in no time because you can do the replacement yourself using the user manual.
The Uber Scuuter is a revolutionary electric scooter that uses a lithium-ion battery. You can cruise up to 15 miles per hour for a distance up to 27 miles. The lightweight and foldable design are perfect for your commute.
Use it to zip through almost any terrain. Then, fold up your Uber Scuuter and put it in your trunk, office, or carry it on to public transportation. The simplistic design on this foldable scooter makes it a breeze to do the work yourself.
Did we mention that you can replace all the parts yourself along with the handle lock set? How awesome, right?! Replace the handle lock set on your Uber Scuuter today.
View full details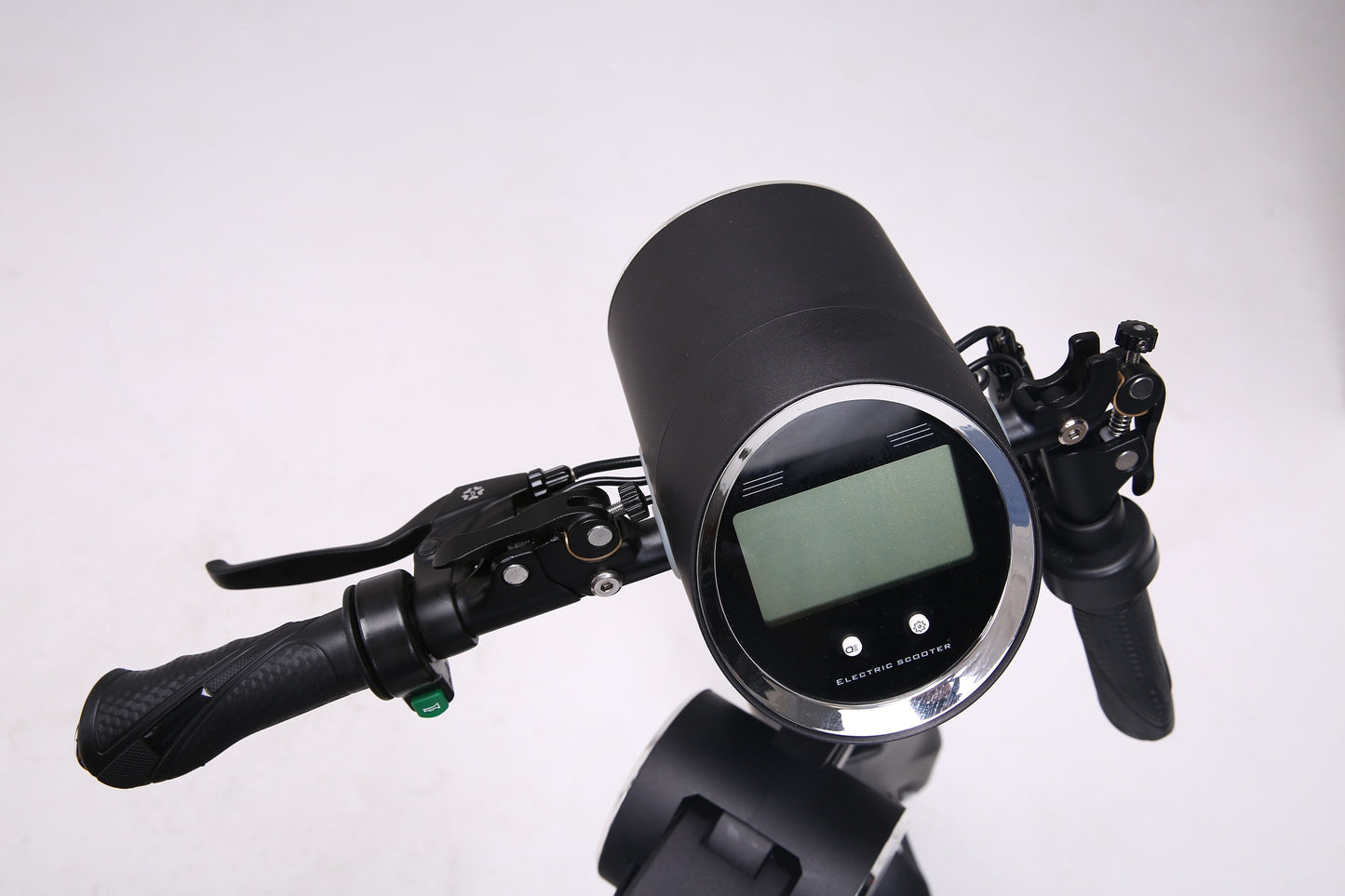 FAQ
Do you offer free shipping?
We offer free standard shipping for all continental U.S. Orders.
What is your return policy?
Your order will ship out of our warehouse within 1-2 business days.
What is your warranty?
We hold a one year warranty on all scooters and will replace parts as needed.
View all FAQ

Introducing Uber Scuuter Plus
The first of its kind: seated, electric, foldable scuuter that is powerful with long range in mind.