Uber Scuuter Front Brake Combination
Regular price
Sale price
$35.00
Unit price
per
Have you hit the brakes on your foldable scooter and you didn't feel the same, controlled slowdown you're used to? If so, it's time to change your brake setup.
A brake change is easy with the replacement Uber Scuuter front brake combination. Now you can confidently cruise at the max speed of 15 miles per hour without worrying. Cruising at this speed means you need to have brakes for control and safety.
When they work with the dual disk brakes system you can stop on a dime. So, no worries when someone or something jumps out in front of you. Replacing the brakes on your electric scooter will give you the maximum amount of stopping power.
The powerful battery can aid you in traveling up to a 27-mile range. Your brakes will be there for you no matter the terrain or roads you traverse. Even if you need to stomp the brakes, hard.
Stop with safety again by replacing your Uber Scuuter front brake combination.
View full details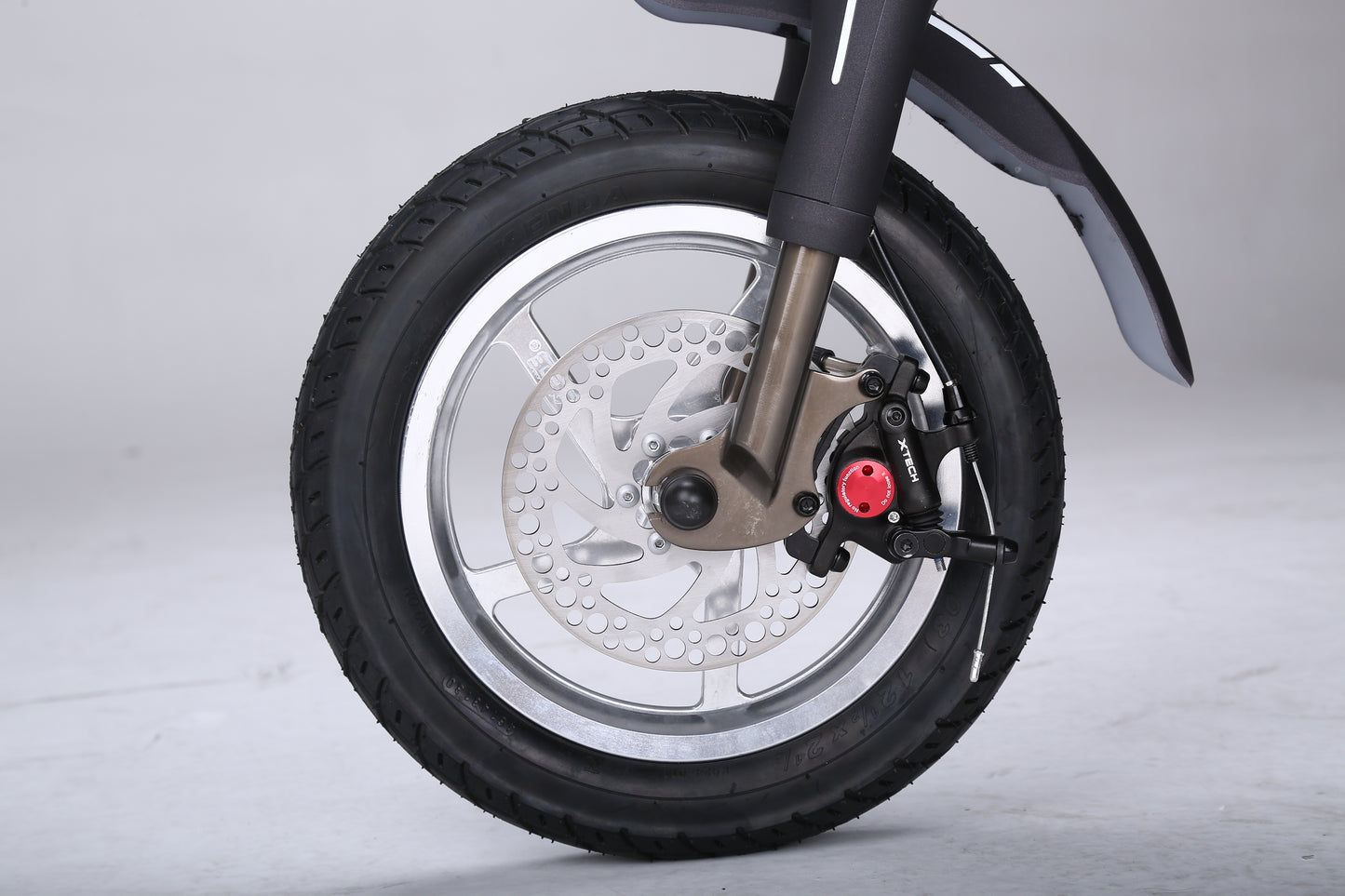 FAQ
Do you offer free shipping?
We offer free standard shipping for all continental U.S. Orders.
What is your return policy?
Your order will ship out of our warehouse within 1-2 business days.
What is your warranty?
We hold a one year warranty on all scooters and will replace parts as needed.
View all FAQ

Introducing Uber Scuuter Plus
The first of its kind: seated, electric, foldable scuuter that is powerful with long range in mind.